video conferencing
optimised for HD recording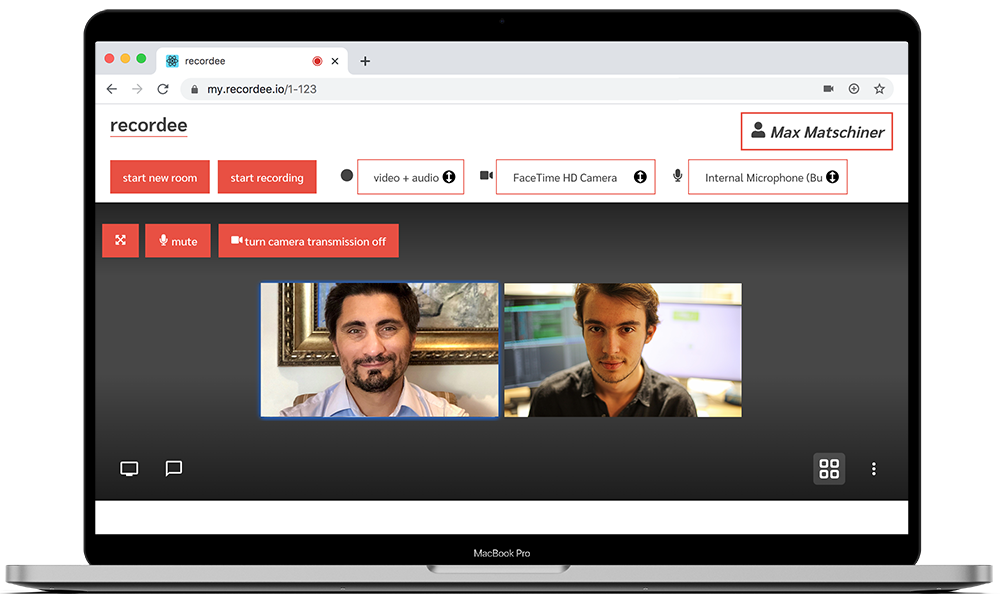 records the video locally
recordee records the participant's video without first transferring it over the internet. So our software delivers the raw output of the camera without compression, internet bottlenecks or overlays. After the recording the video is transferred to the cloud. The bitrate of the recording can be adjusted as needed to produce files with any intended filesize.
post-processing
recordee uses AI technology to enhance the frame rate from bad webcams / under bad lighting conditions and thereby produces way smoother recordings that are available in any modern format (mp4 / h264, mxf / XDCAM, ...).
usability
recordee even runs in the browser and basically is like other video conference solutions with some extra buttons and meta data. It allows any number of interviewees to join and offers the possiblity to share the screen, chat with others or mute them.
security
recordee is hosted on servers in Germany according to the ISO 27001 standard. We can even install it on your own servers if you interested.
multi-angle recording
recordee can run on any number of devices including multiple clients on the same network and multiple cameras attached to same computer
video-sharing
recordee's recordings can be shared with a simple link and in different formats and versions including a tile view and the individual participant's videos and/or audios
pricing
Screenshots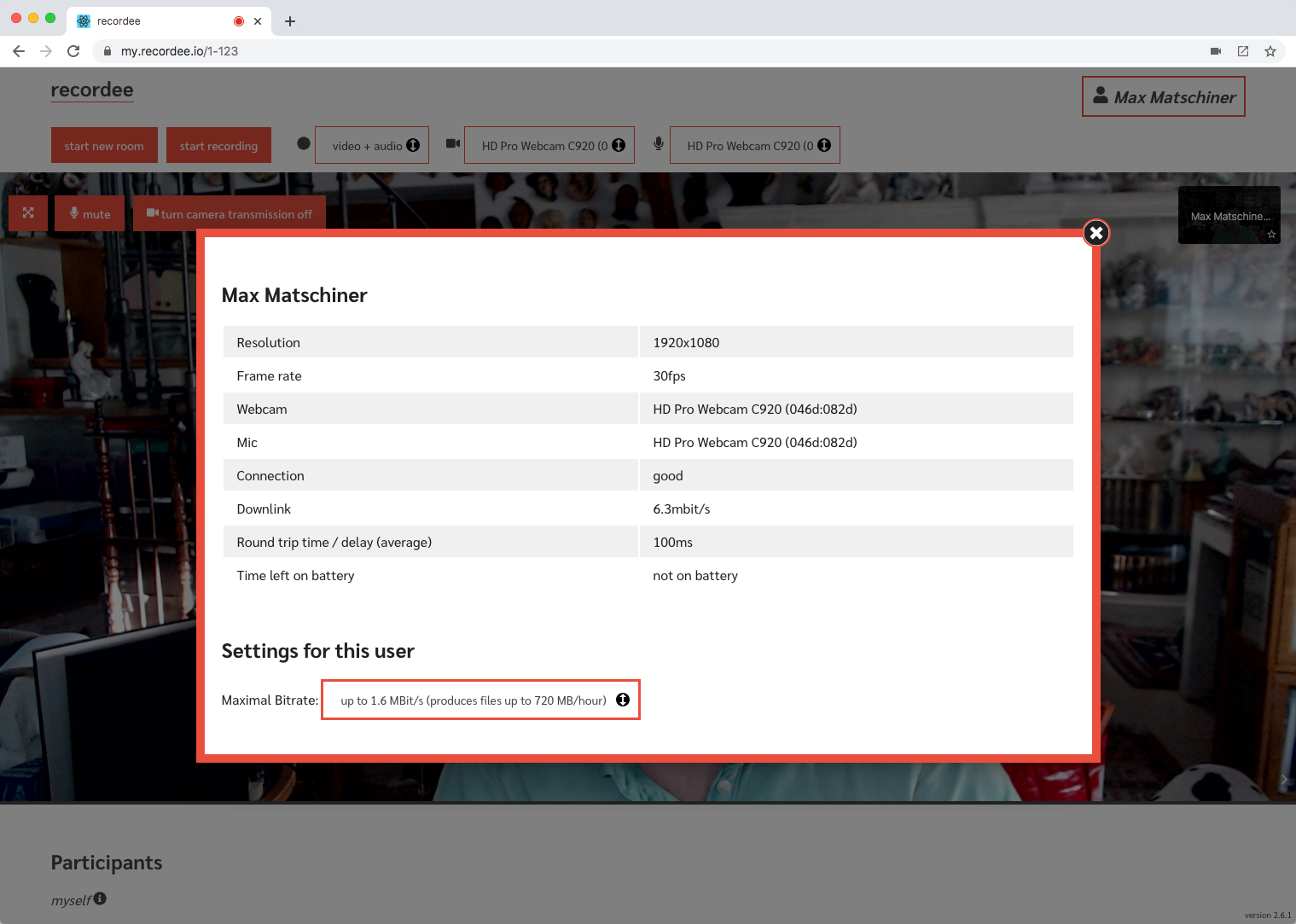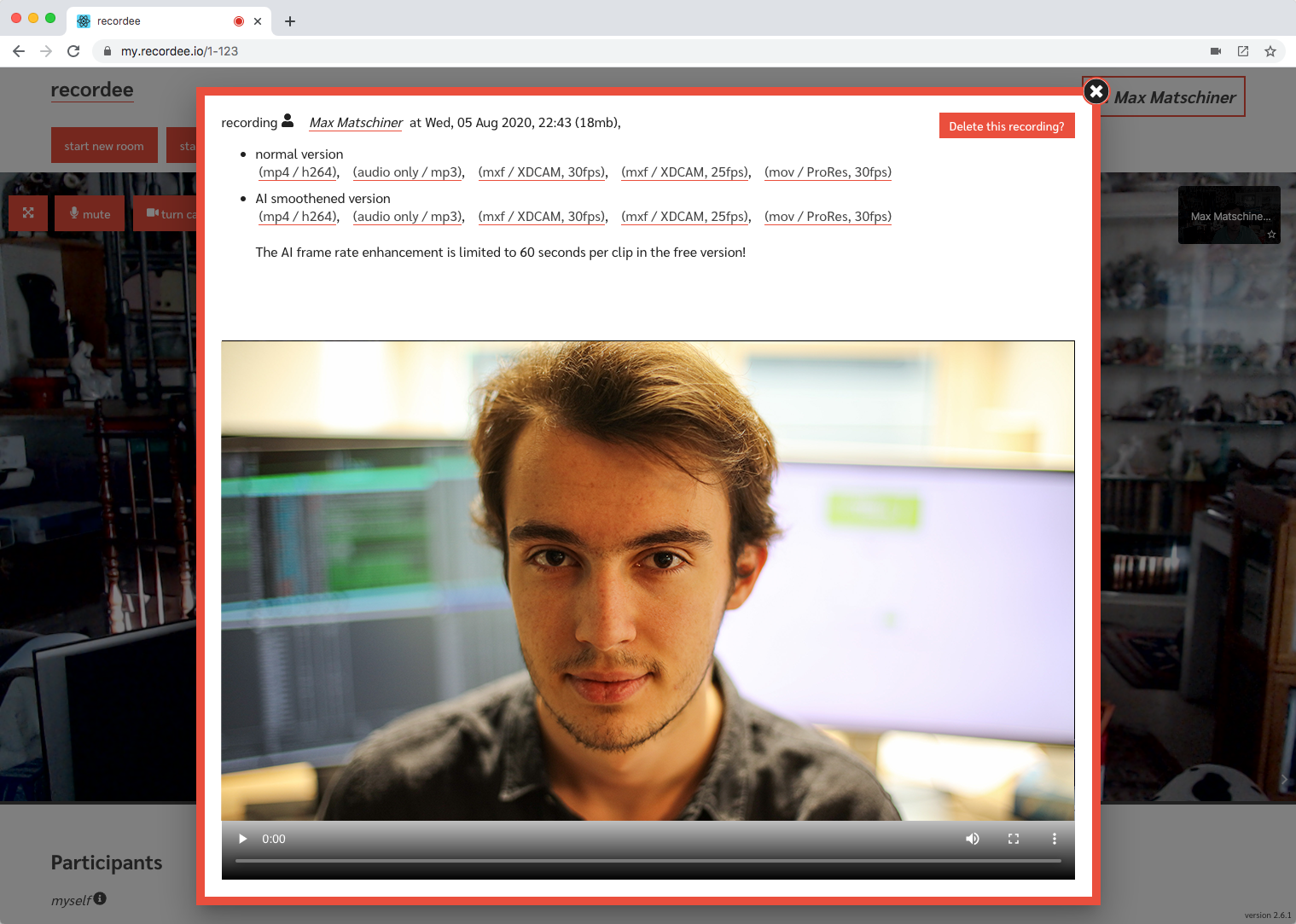 Are you interested?
Leave us a message below!